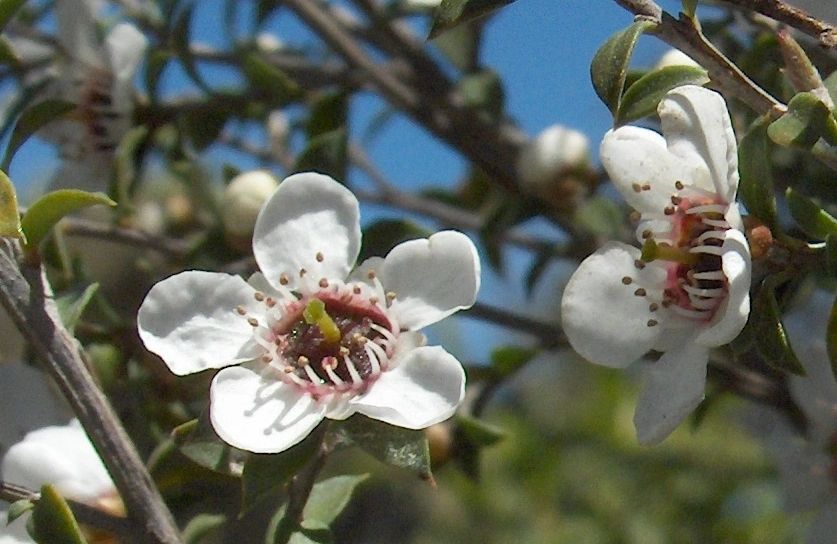 Manuka Honey for your Health
Because of its long isolation from the rest of the world and its island biogeography, New Zealand has extraordinary flora and fauna. About 80% of the flora occurs only in New Zealand, one being the Manuka tree (Leptospermum scoparium). Its intensely scented flowers bloom in Summer, and bees love them.
Manuka Honey is a unique honey produced by these Manuka-loving bees. It is widely known for its special properties, due in large part to the presence of the naturally occurring compound methylglyoxal. Research continues to uncover the many health boosting uses of Manuka Honey.